Production of raw materials: aluminum wire, nylon, plastic, stainless steel wire, Huang Tongsi, glass fiber, plastic paint, zinc (PVC), etc..
Materials: low carbon steel wire, stainless steel wire, chemical fiber, aluminum magnesium alloy wire, galvanized wire, PVC wire, aluminum wire.
Compilation: classification of categories (commonly known as woven), type II (commonly known as flash), type III, commonly known as bilateral.
Features: light weight, good toughness, corrosion resistance, ventilation, easy cleaning and so on.
Usage: used in hotels, public buildings and residential buildings to prevent mosquitoes.
Screen type: stainless steel wire netting, galvanized wire netting, paint screens, fire screens, Aluminum Alloy duxintie screens, plastic, glass fiber, duxintie screens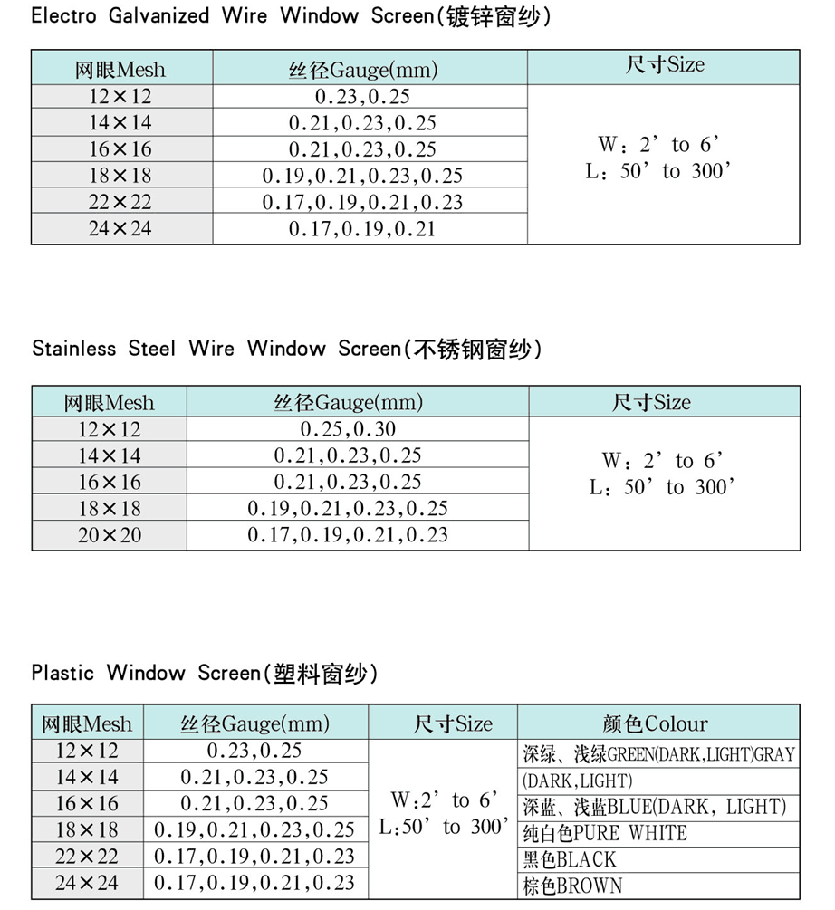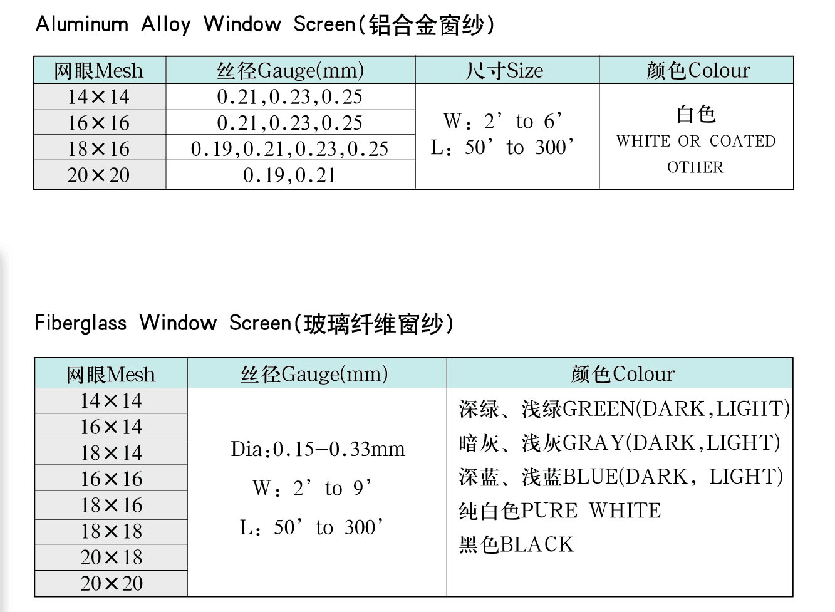 Tag: Wire Mesh Tube、 Wire Mesh Filter Disc、 Window Screen、 Window Screen Factory、 Window Screen Price、
Prev:Wire Mesh Tube
Next:Rare Material Wire Mesh
If you are interested in our products, please leave a message for us.